Yash is an integrated team of economists, financial analysts, management consultants, technocrats, tax professionals each with over 22 years of global experience in operating from every region of the world giving complete solutions and services for the corporates to equip themselves to be competitive for the new millenium dynamic business changes and challenges in every industry to extend the power of finance to help win business, capture market share, get more leverage to drive the value of their enterprise in the market place.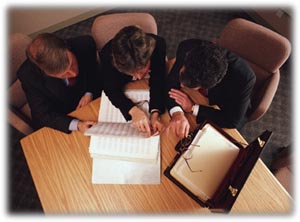 Yash team strives to provide consulting services to our clients with a strong emphasis on working together with our clients for a seamless service for complex business challenges across national boundaries and industrial sectors.

Our world class Financial Advisory services helps clients through all phases of transaction including pre-post merger integration. Business process reengineering and complete restructuring.

Why choose YASH?

Through its international network of members and member firms, YASH has access to a global team of leading bankers, financial institutions, Mergers & Acquisitions professionals with significant experience in large-scale international corporate restructuring projects. Our global reach also helps provide access to YASH's resources and skills to provide territory / industry specific services wherever a transaction is planned. Moreover, YASH's knowledge management offers innovative tools to tackle issues arising from increasingly dynamic business senario.